Discover the real Ireland
Ireland needs little introduction, it is a magical place that is known around the world as the Emerald Isle due to its beautiful countryside and rugged, romantic landscapes. A place that is both mystical and steeped in history, Ireland is one of those must-visit destinations. You will find it difficult not to fall in love with its friendly people, laid-back culture & often-tragic yet fascinating history.
gotoireland.today is a different kind of Ireland travel portal. We provide you with information that only the locals know, we uncover the hidden gems, the local secrets, the off the beaten track locations - in addition to the well-known destinations and venues that everyone should visit - Read more
In Ireland, you will find hotels of all standards, an abundance of bed and breakfast establishments which are usually very friendly, quite often family-run and good value for money in addition to a superb selection of self-catering holiday homes and caravan and camp sites. There are also specialist places to stay such as historic houses and castles.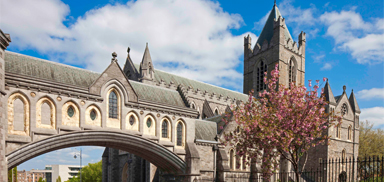 Dublin - Ireland's historical centre
Dublin is the largest city in Ireland and is also the capital. With Georgian architectural elegance, a famous pub culture and fantastic museums and galleries, this seaside location easily lives up to its huge reputation - Read more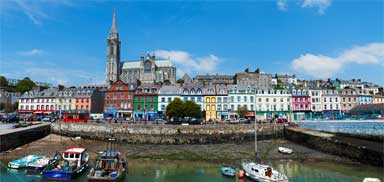 Cork - Ireland's second largest city
Revitalised stretches of waterfront and spruced-up streets with an abundance of coffee bars have provided Cork with a youthful, liberal and cosmopolitan feel. Cosy pubs, good quality local restaurants - Read more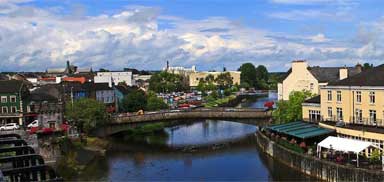 Kilkenny - Ireland's medieval capital
Kilkenny is the Ireland of many visitors' imaginations and dreams. Known as the 'marble city' due to being built from dark grey limestone flecked with seashells, it is one of the southeast's most visited tourist destinations - Read more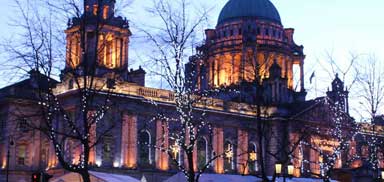 Belfast - Capital of Northern Ireland
It wasn't so long ago that Belfast was classed as one of the four 'Bs' alongside Bosnia, Baghdad and Beirut as one of the must-avoid destinations. It has all changed now however - Read more